Deya Jourdy, MD, FARS, FACS
Rhinology, Sinus and Skull Base Specialist
Dr. Jourdy is a board certified Otolaryngologist sub-specializing in Rhinology, Sinus & Endoscopic Skull Base Surgery. He has been voted a Castle Connolly Top Doctor, named as a New York Magazine Top Doctor and a Westchester Magazine Top Doctor,  and been selected as a NY Top Doc.
As the first, and one of only a few fellowship trained full-time Rhinology and Endoscopic Sinus and Skull Base specialists in the Westchester and Hudson Valley regions, Dr. Jourdy offers advanced expertise in nasal and sinus disease, as well as anterior skull base disease. As such, Dr. Jourdy is able to provide unique services (above and beyond what general Ear, Nose, and Throat doctors provide) to his patients, both in the office, and at some of the region's top hospitals and surgical centers. Dr. Jourdy's advanced training allows him to manage the most complex of disorders locally, without the need to travel long distances to large academic centers in New York City. In addition to treating the most complex of sinus and nasal problems, Dr. Jourdy works closely with the region's top Neurosurgeons in a collaborative effort to surgically treat pituitary and brain tumors in a minimally invasive method through the nose.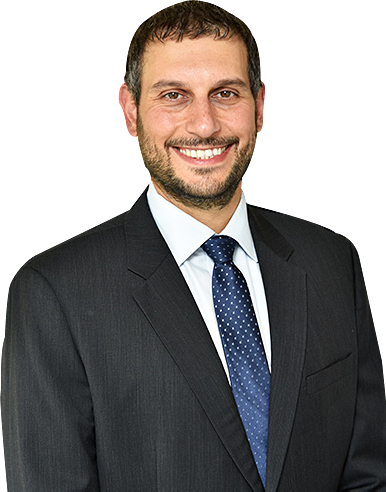 Dr. Jourdy has significant experience with newer minimally invasive approaches to the sinuses, anterior skull base and brain, pituitary gland, and orbits (eyes), to treat disorders in these regions without external incisions. He has had extensive training in utilizing minimally invasive techniques for the treatment of sinonasal disease, such as sinusitis (acute, chronic, and recurrent), deviated nasal septums, inferior turbinate hypertrophy, mucoceles, nasal obstruction, nasal polyps, nose bleeds, smell and taste disorders, epiphora (excessive tearing), orbital disease due to Grave's disease, and tumors (benign or malignant).
In addition, Dr. Jourdy has had extensive training in minimally invasive base of skull surgery for the treatment of cerebrospinal fluid leaks, encephaloceles, meningoceles, pituitary tumors, and skull base tumors/lesions (such as chondrosarcomas, chordomas, craniopharyngiomas, meningiomas, and Rathke's cleft cysts). Utilizing the minimally invasive, endoscopic endonasal approach, Dr. Jourdy can remove tumors that would otherwise require a large skull opening, brain retraction, and/or disfiguring facial scars; this offers numerous advantages in terms of the surgery, recovery, and quality of life for the patient after surgery.
Education, Training and Affiliations
A magna cum laude graduate of Cornell University in Ithaca, New York and a major in Biology with concentration in Microbiology, Dr. Jourdy then attended and graduated medical school at Weill Medical College of Cornell University. He subsequently completed his joint residency at the Columbia University and Cornell University campuses of the New York Presbyterian Hospital (where he received the prestigious Distinguished Housestaff Award for exemplary service), and the Memorial Sloan-Kettering Cancer Center. After his residency, Dr. Jourdy completed an additional year of training during a fellowship in Rhinology and Endoscopic Skull Base Surgery devoted exclusively to the treatment of advanced sinus disease and minimally invasive skull base and orbital surgery at a world-renowned fellowship at the University of Miami.
Dr. Jourdy is certified by the American Board of Otolaryngology/Head & Neck Surgery and a fellow of the American Rhinologic Society and the American College of Surgeons.
Dr. Jourdy is currently a part of ENT and Allergy Associates, LLP, an Ear, Nose, Throat and Allergy specialty practice. He currently has faculty appointments as Clinical Assistant Professor of Otolaryngology at The Donald and Barbara Zucker School of Medicine at Hofstra/Northwell in Hempstead, NY and Adjunct Clinical Assistant Professor of Otolaryngology and Neurosurgery at New York Medical College in Valhalla, NY. He has also been involved in the training of Otolaryngology residents in the Mount Sinai Program based out of New York City.
His primary hospital affiliations are with Phelps Memorial Hospital, where he is Director of Rhionlogy, Sinus and Skull Base Surgery, and the Westchester Medical Center/Maria Fareri Children's Hospital in Valhalla, NY.
Dr. Jourdy has served as an instructor and moderator at multiple endoscopic sinonasal and skull base anatomy and surgical techniques courses. He has also presented at the national level and published numerous articles and book chapters in the otolaryngology literature focused on sinonasal disease and endoscopic skull base surgery. In addition, Dr. Jourdy is an active member of the American Rhinological Society, the American College of Surgeons, the North American Skull Base Soceity, and the American Academy of Otolaryngology Head and Neck Surgery.
Dr. Jourdy takes great pride in his work and is devoted to excellence in teaching, research, and patient care. Together with the latest technology and his continued academic pursuits, his patients receive the most up-to-date and professional care possible in the greater New York area.